Passive fire protection; what is it & why do we need it?
There is lots of buzz around passive fire protection in the health & safety industry.
So, what is it?
Passive fire protection is the use of fire stopping within a building. Fire-stopping material is designed to maintain the fireproofing of a wall or floor assembly allowing it to impede the spread of fire and smoke.
It is important that fire stopping is installed by trained professionals, to ensure that the area is sealed correctly which can increase fire protection for up to 4 hours.
Please see the diagram below courtesy of Safety First NZ, for a brief description of how fire stopping works.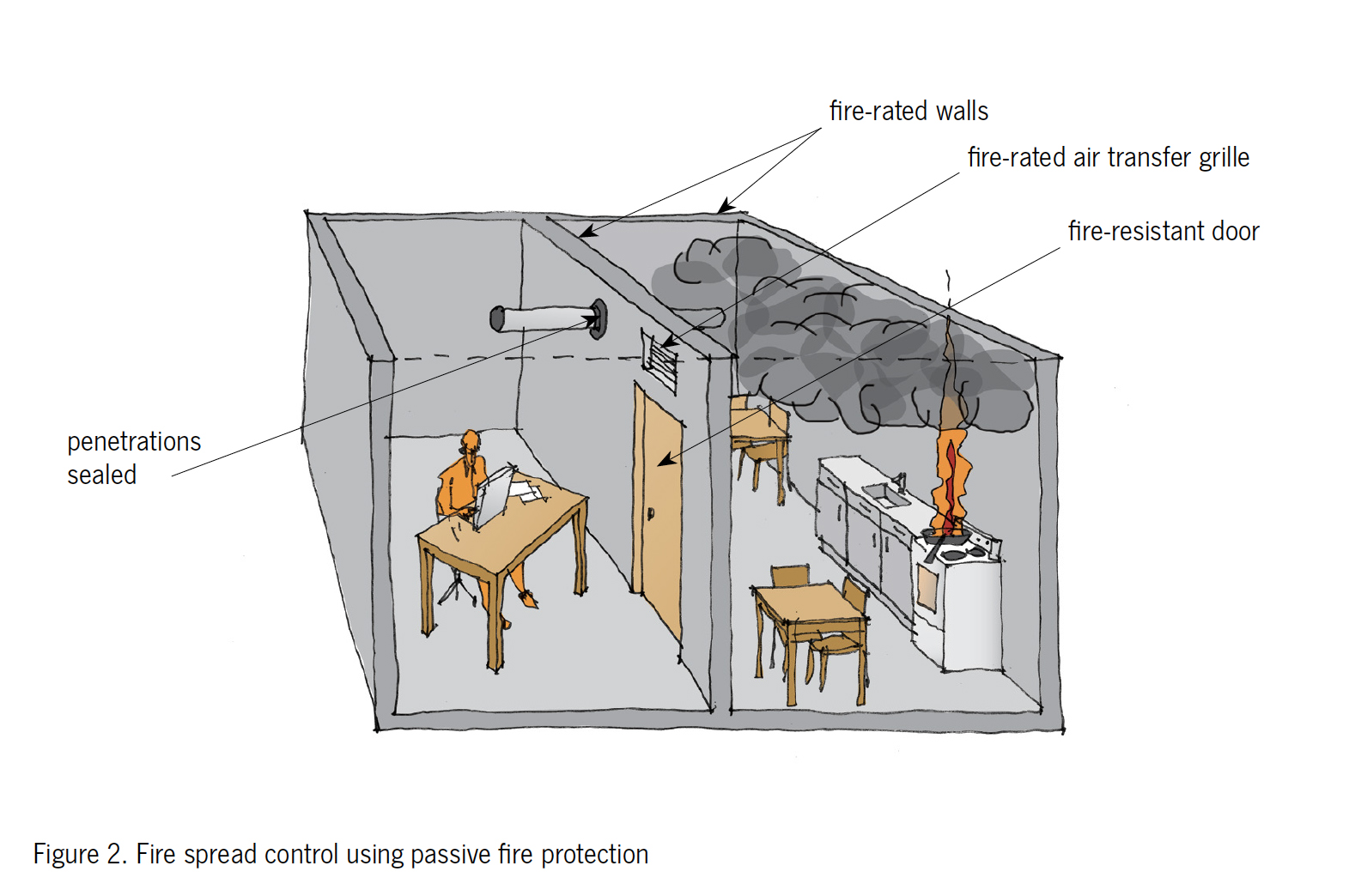 Whilst, this mans dinner is definitely burned, his office remains structurally sound because the correct fire separation regulations have been followed.
Fire safety can seem like a mind field, but you can find lots of helpful information online, take a look at current regulations and guidelines here.
MAGG Group Ltd, have already completed multiple passive fire protection projects in 2019 and look forward to continuing working along sites including schools and care homes, to ensure that the all separation meets current British Standards.
If you are unsure if your property adheres to current regulations, get in touch for one of our engineers to compete a separation report for your business. You can get in touch by calling us on 0800 802 1888 or via email at info@magggroupltd.com 
For more information on the importance of passive fire protection, click here to take a look at our online video.